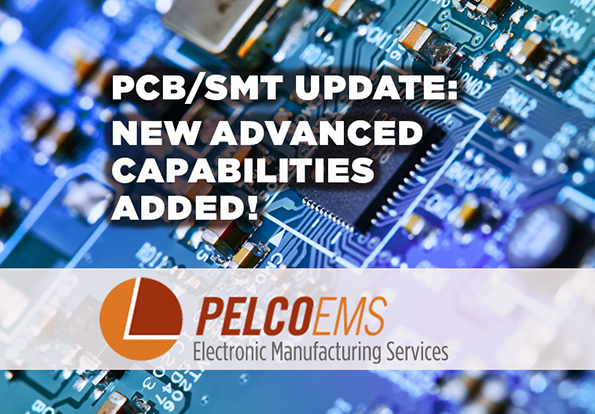 Advanced SMT capabilities: Bigger boards, more parts, larger volumes, faster runs
PelcoEMS adds advanced SMT capabilities with new high-speed pick and place SMT system, the iineo from Europlacer.
Here is how Europlacer describes this breakthrough machine: "a multi-function SMT Pick and Place platform, with the highest level of flexibility and feeder count in the industry. It is widely configurable without the need to compromise on feeder count, placement speed or component capability." For Pelco customers, this means new options, faster production and improved testing.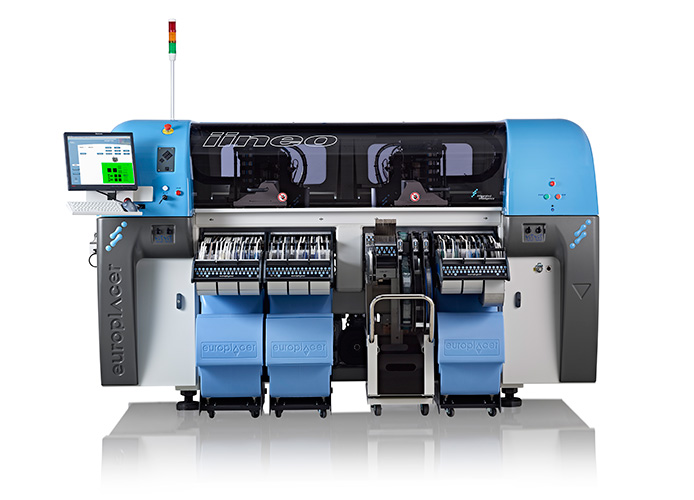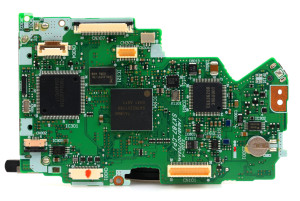 Versatility to the max in board production
Custom PCBs in long or large sizes, special shapes: boards from 60x60mm (2.36×2.36) up to 1610mm x 460mm (63.38" x 18.11")
Components from teensy to tall
Component sizes from 0.1005mm to 99x99mm / 0.00395" to 3.89×3.89"
Max weight 300g / 10.58 oz. Max height 34mm / 1.33"
Place 100+ components per board, including both sides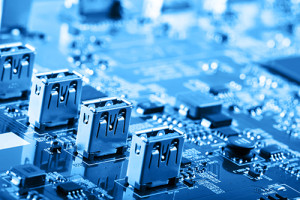 Program and place Online and offline programming efficiently manages every stage of the production process. Engineers in our home office can program remotely, adjust and manage workload, retain programming for repeat orders.
Feeders, nozzles and placement perfection Supply components via tape feeders, stick feeders and special feeders. Smart Nozzle system with encoded ID for proper selection and accurate placement. On-the-fly camera plus hi-res fixed camera vision system to inspect and ensure accuracy. Auto adaptive sequencing defines placement priorities to create a collision-free placement sequence.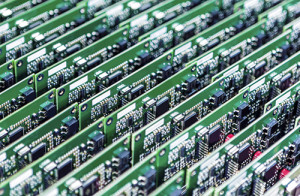 Built-in, non-compromising electrical test head Measure resistors, capacitors, diodes and inductors with voltages up to 40V. Can be programmed to test all components prior to placement, or the first and last components to verify correct feeder loading. Built into the platform structure, the component tester is an intrinsic element of Europlacer's integrated intelligence system.
See the new machine in action!
Left to right on the factory floor: Europlacer stencil printer feeds boards to the iineo pick and place machine by Europlacer, then feeds into a Heller oven.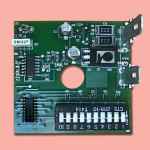 More and faster THCUs
The popular solid state delay on make timer from Airotronics. Previously: 1000 boards per hour. Now we run 1000 boards in just 15 minutes!
Following recent doubling of production space, the Europlacer advanced SMT line joins three manual through-hole manufacturing lines and two other fully automated SMT lines. PelcoEMS continues to expand solutions for customers needing complex mixed circuit boards, complicated wire harness and cable projects and final assembly services isuch as box builds, conformal coating and manual assembly.



Email PelcoEMS   Phone 855-227-3526
Visit Website
PelcoEMS is a division of Pelco Component Technologies, a trusted manufacturer and distributor of electrical and electronic components. Across the US and around the world, OEMs, engineers and product designers choose components from Pelco to control electricity and make things happen at the right time. We call it Putting Power to Work.