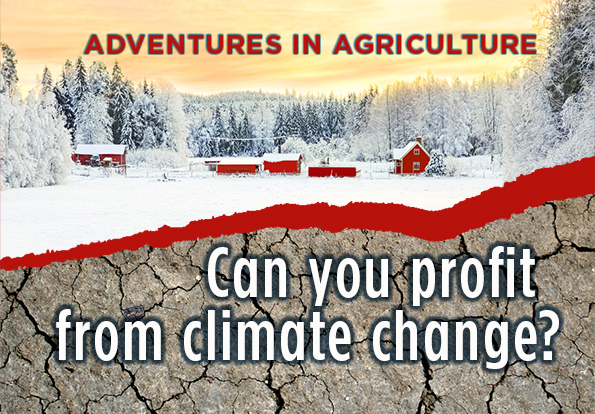 Using timers and controls in agricultural operations to evaluate conditions, assess options and develop solutions.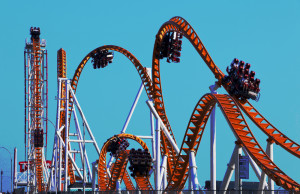 Ingenuity has always been a job requirement in the roller coaster world of farming. Countless breakthroughs in safety, productivity, storage and distribution have occurred because a problem needed solving.
Now, as established seasonal patterns defy expectations, being prepared to deal with change can mean the difference between success and failure.
If your customers are equipment manufacturers, agribusiness suppliers or family farmers, assessing, anticipating and preparing for variations is bigger than ever.
So…can climate change generate profits? Let's say Yes.
No matter the conditions, people still gotta eat. Unless we plan to settle on a diet of bug protein and seaweed pellets, farm-based food production must adapt and thrive. Understanding what your customers are facing, and how Pelco products can help, makes you a valuable partner. Whether they're producing steak or salad, apples, butter or almond milk, new tools and systems require the right components, timers and controls from an informed, trusted supplier.
This post includes a "problems solved" section with examples of delay on make timers, percentage timers and 24/7 timing controls at work.
Have you or your customers solved a problem with a Pelco component? Let us know.
Quick Contact or call 855 227 3526
There's also useful reference and links presenting topics and trends of concern to farming businesses at all levels.
Seeing these changes as opportunities to help solve new problems promotes development of new tools and systems. For farmers, engineers, manufacturers and suppliers, being informed, prepared and flexible is more important than ever to put food on the table and money in the bank.
Timers, time delay relays and timing controls manage functions, impose precisely timed procedures or provide flexibility within parameters. • Protect systems and equipment. • Allow automation and increased productivity. • Wired in, onboard or use at remote sites with alternate energy sources. • Respond to sensors, light, temperature, radio frequency, photocell, and various signals. • Use any sort of resistance value, to turn power off or on as required for countless operating or protective functions.
Dream it up and get it built! Contact Pelco with your projects and ideas.
Problems solved, continuing developments, home-grown ingenuity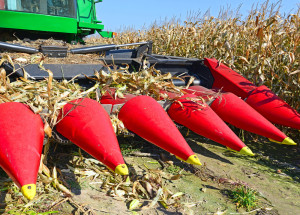 PERCENTAGE TIMERS Select cycle length and set adjustable "On" time as a percentage of the total cycle from 1% to 99%
Download PDFs
Airotronics TH3Q
Airiotronics TGQB
CLEAR CHAFF To prevent overheating in high-volume, high-efficiency combines and harvesting machines, recycle timer controls fans to blow out chaff, 10 seconds per minute. Also clear residues, dust and debris during tilling, seeding, planting, weeding.
FLUID CONDITIONS    For irrigation and fertilization systems, indoors or outdoors. Percentage timers deliver required amount of nutrients as percentage of water or time. Adjust percentage as growing conditions or growth stages change.
DAILY/WEEKLY Programmable and resettable timer for 24/7 operations
Download PDF Peltec 619
CLIMATE CONTROLLER Manage various functions in climate-controlled, indoor greenhouses and animal facilities. Set 24-hour lighting cycles, HVAC, water pumps, drainage systems. Reset as needed.
DELAY ON MAKE TIMERS Manage sequencing of multiple loads to prevent overdraw, overheating and electrical failure.
Download PDFs
Airotronics TGCD
Airotronics THCU
PROTECT SYSTEMS To prevent electrical overload in large buildings or complex systems, DOM timers stagger sequencing of pumps, compressors, fans, motors, lights, and more.
FIGURING IT OUT? RESETTABLE MULTIFUNCTION TIMERS offer multiple options for experimentation, functional assessment and system trials.
Download PDF Airotronics MC453
Check out Farmshow for lots of DIY and "made it myself" solutions!
Thanks for the shout-out! North Carolina's Living Web Farms is another great source for trending topics and hands-on learning. This post includes a few applications using the "extremely versatile" Peltec 102 Repeat Cycle Timer at work in various trials, as well as in an overheating alarm system. The author also mentions a digital programmable weekly timer we offer as the Peltec 619. They're using these in their biochar facility to manage heat and control ventilation.
Know your customers and what are they dealing with: See these links for farming and agribusiness planning affected by climate
Institute for Agriculture and Trade Policy
The State of the States on Climate Adaptation for Agriculture
Read Online
or
Download PDF
Cooperative Extension across America
Resources on critical climate and weather issues
in all 50 states, from USDA, NOAA, and State college research and extension programs.
Finally some good news? As the world plans for feeding 10 billion…
"A diet has been developed that promises to save lives, feed 10 billion people and all without causing catastrophic damage to the planet."
Changes in eating will lead to changes in growing food
So…far fewer burgers on the menu, but at least we're not eating crickets and kelp!
Airotronics and Peltec are two divisions of Pelco Component Technologies, a trusted manufacturer and distributor of electrical and electronic components. Across the US and around the world, OEMs, engineers and product designers choose components from Pelco to control electricity and make things happen at the right time. We call it Putting Power to Work.
Sign up for PelcoPulse Email
Call 855 227 3526
Contact Pelco Send us an email
Pelco Website Pelco Blog