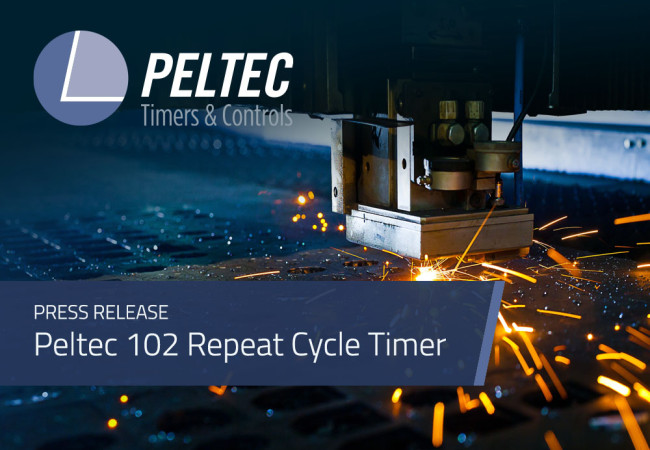 Press Release: Peltec 102
PELTEC TIMERS AND CONTROLS

Repeat Cycle Timer with Dual TimeAdjust
Relay timers, voltage and phase monitors, current sensors and digital timers. Choose Peltec for DIN rail mounts, value pricing and quick turnaround.
Peltec 102 is a Dual Time Adjust Repeat Cycle Timer in a convenient DIN rail case. Two recycle timing modes available (On/Off Delay and Off/On Delay), selectable via external jumper. For reliable control of HVAC and lighting installations, security systems, interior climate applications and more.
Features include: Timing settings from 0.1 second up to 100 days. Ten time ranges available. Coarse and fine time settings by rotary switch potentiometers. Separate LED indicators for input and output. 16Amp SPDT output. Convenient DIN rail mounting. UL and CE approvals, RoHS compliant.
The divisions of Pelco Component Technologies
Across the US and around the world, OEMs, engineers and product designers choose components from Pelco Component Technologies to control electricity and make things happen at the right time. We call it Putting Power to Work.
Peltec Timers and Controls
2747 Route 20 East
Cazenovia, NY 13035
A division of Pelco Component Technologies
info@pelcocaz.com
855-227-3526
http://peltectimers.com
Sign up for PelcoPulse Email
Call 855-227-3526
Send us an email
Pelco Website