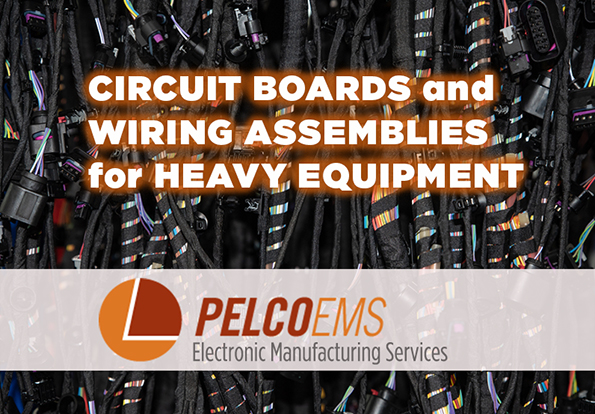 Putting power to work in heavy-duty vehicles with hydraulic controls
For bucket lifts and backhoes, dump trucks and deicers, suppliers choose PelcoEMS to produce circuit boards and wiring assemblies for heavy equipment that get the job done. Our advanced SMT line adds versatility, variety and functional complexity to PCBs. Wiring harness and cable assembly options continue to expand in our enlarged production facility. Heavy lifting, safe handling and crew comfort require precise, reliable manufacturing and durable assembly to deliver and control power throughout the vehicle.

Get your tough and dependable combo from PelcoEMS.



HEAVY LIFTING and CREATURE COMFORTS
Components from PelcoEMS control both the articulated functions of the trash can lift arm and the powerful packing of the compactor in residential and municipal garbage trucks. Some fleets also utilize circuit boards and wiring assemblies made by PelcoEMS to control heating, air conditioning and sound system in the cab.
Check out the latest addition to our Advanced SMT manufacturing capabilities
New Pelco Electronic Manufacturing Services video overview
PCB ASSEMBLY


Advanced, high-speed multifunction pick+place system
Fully Automated SMT Production Lines
Through Hole/Hand Assembly
Quick Turn Prototype Runs
Short Run through High Volume Production
CABLE & HARNESS ASSEMBLY


Wire Strip/Crimp
Small Assemblies through Full Harness Assembly
Quick Turn Prototype Runs
Small or large Production Runs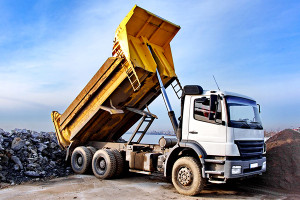 M

ECHANICAL & INTEGRATED ASSEMBLY


Electronic and Mechanical Assemblies
Sub-Assemblies
Conformal Coating and Encapsulation Services
Box Builds and Final Assembly
ADDITIONAL PelcoEMS MANUFACTURING and SERVICES
ELECTRICAL TEST


PCB Functional Testing
Customer Designed and Specified Testing
Computerized Testing
Functional Testing for Wire Harness and Final Assemblies
ELECTRONIC ENGINEERING SERVICES


PCB Design
Hardware and Software Development
Microcontrollers
Approval Processes
SUPPLY CHAIN MANAGEMENT
Component Sourcing
Consignment or Turnkey
Contract Purchasing Services
Consulting

---
Download RFQ      Download Product Overview         Request a Site Visit
PelcoEMS is a division of Pelco Component Technologies, a trusted manufacturer and distributor of electrical and electronic components. Across the US and around the world, OEMs, engineers and product designers choose components from Pelco to control electricity and make things happen at the right time. We call it Putting Power to Work.
Sign up for PelcoPulse Email
    Call 855 227 3526 
   Contact Pelco