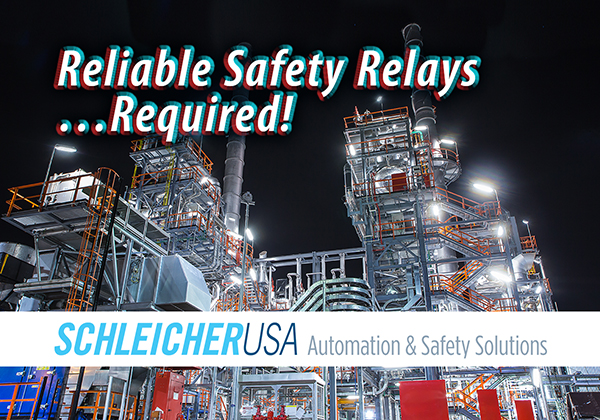 SchleicherUSA safety relays for reliable performance in various applications to protect people, equipment and systems.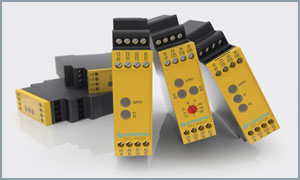 Schleicher safety relays meet DIN ISO 13849 and DIN EN 61062 standards. In addition they fulfill the technical requirements for relay technology with positive driven contacts in accordance with EN 50205. All signals from safety sensors, emergency stop buttons and safety interlocks are safely monitored and comply with the machinery directive 2006/42/EC.
See Safety Relays at SchleicherUSA
EGRESS AND EXITS SAFETY RELAYS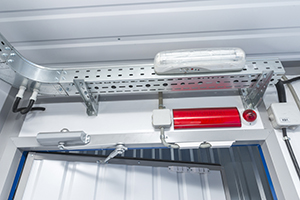 Automatic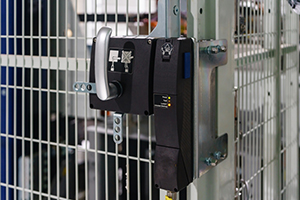 latching/unlatching, operator interaction, safety mats
INDUSTRIAL EQUIPMENT SAFETY RELAYS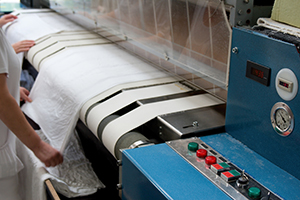 Stop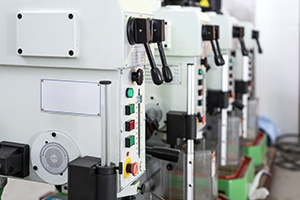 /start, emergency switches, 2-hand controls, light curtain and laser safety stops
From power plants and factories to manufacturing, transportation and logistics, reliable safety systems are required. Choose SchleicherUSA for proven performance in your safety chain.
SchleicherUSA safety relays can be specified by the following characteristics
• Types of sensors monitored
• Safety function
• Safety category
• Stop category
• Quantity of safety contacts
• Start function
Download SafetyRelays reference chart
Download SchleicherUSA Product Overview
For additional applications and details, see Building the Safety Chain
Read more about SchleicherUSA, including Timer Relays, Monitor Relays and Automation.
Visit SchleicherUSA
A division of Pelco Component Technologies
Across the US and around the world, OEMs, engineers and product designers choose components from Pelco Component Technologies to control electricity and make things happen at the right time. We call it Putting Power to Work.
Sign up for PelcoPulse Email
Call 855-227-3526
Contact Pelco    Send us an email    Pelco Website   Pelco Blog

See Pelco Component Technologies in Germany at Hannover-Messe, April 23rd to 27th! USA Energy Pavilion, Hall 13, at booth B37/5