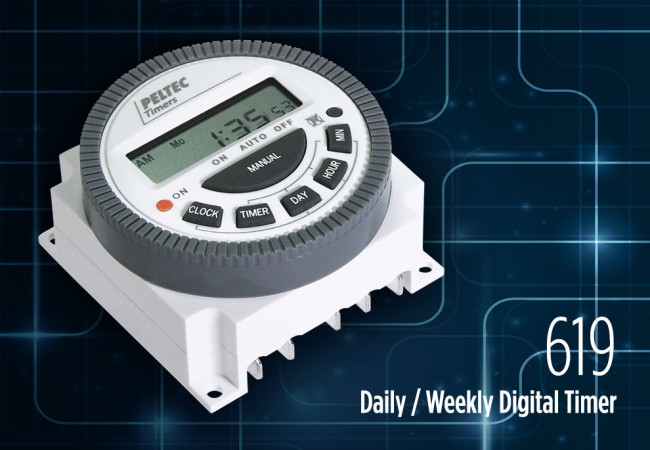 Control your world with Peltec 619 Daily / Weekly Digital Timer
Take control of lighting systems, HVAC, security gates, sprinkler installations, and other vital systems and functions in homes, businesses, buildings and communities. Program full week, individual days or multiple-day settings with the Peltec 619 Daily/Weekly Digital Timer.
Designed for wired installation, with 6 voltage options, this user-programmable timer delivers 24-hour, 7-day control with up to 8 On/Off cycles per day. Choose from 15 different built-in program periods. Set via named pushbuttons, confirm program settings and see LED for On or Off status.
Clear protective cover keeps time of day and cycles visible. Use manual override when needed for maintenance, emergency, or random "anti-burglar" setting. Even if you can't run the world, you can rule the building! Now that's Putting Power to Work.