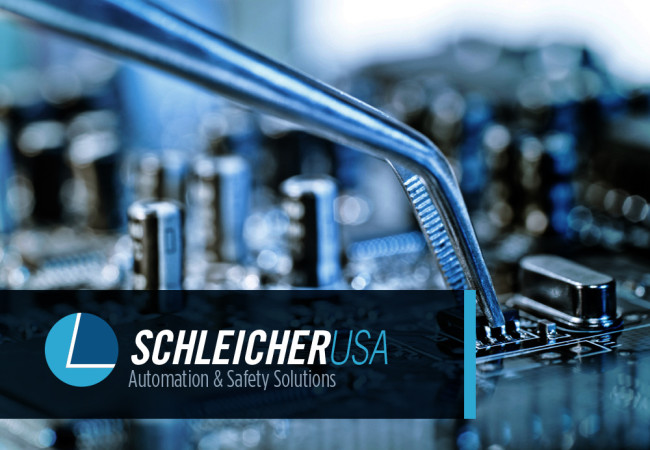 Pelco and Schleicher Electronic join forces
Pelco and Schleicher Electronic join forces, delivering new technologies and innovative components to North and Central America.
Pelco based in Cazenovia, NY and Schleicher Electronic in Berlin, Germany have come to an agreement to integrate SchleicherUSA as a new division of Pelco Component Technologies, as announced by Pelco President Peter Kip on August 21, 2015.
The new relationship significantly increases Pelco's product lines in safety relays, measurement and monitoring relays, and sophisticated time controls and switching relays. Machine automation products from SchleicherUSA are also a notable addition and include controls and expansion modules (from very compact PC controllers to full-featured high-performance – up to 64 truly interpolated axes – CNC and PAC units), interface terminals and operator panels, I/O routing components and expansion modules, and software development and testing for customer-specified applications and installations.
Pelco components are Putting Power to Work in diverse industries, from transportation, manufacturing and automation, to communications, energy production and aerospace. As with Pelco in Cazenovia, Schleicher, based in Berlin, draws its development and success from its founder's innovations through continuous commitment to technical expertise, meticulous manufacturing standards, knowledgeable customer service, and engineering assistance for products and applications under development.
Welcome, SchleicherUSA to Pelco Component Technologies. For product orders or inquiries, phone: 1-800-321-9539 or contact sales@schleicherusa.com
Watch for more good news and information about this exciting new division of Pelco.