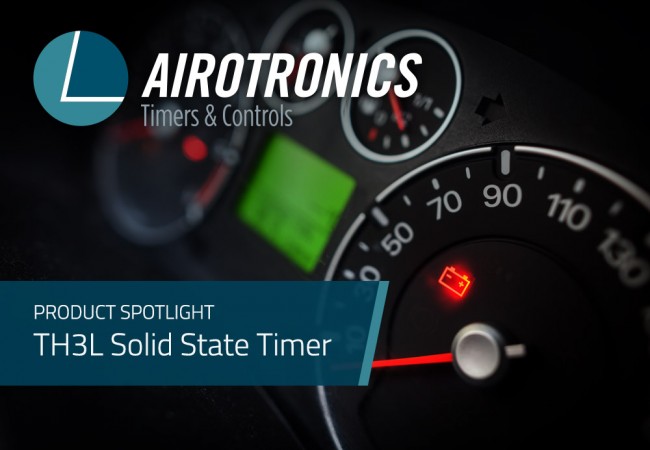 Product Spotlight: TH3L Interval On timer
TH3L Interval On Timer for Powers Alerts
TH3L timers are solid state output units with digital timing. The TH3L comes in a 2″ square case. Ease of installation and hook-up is a primary design benefit. All models with integral time adjustment knob or factory-fixed time require only three connections. Units with external time adjustment have two additional terminals for the resistor or potentiometer.
Putting Power to Work with the TH3L
If your system includes an indicator that serves as a warning to the user, the Airotronics Interval On Delay timers are a great solution. When an operation within your system reaches a threshold that requires a change, it triggers the input voltage to the timer and starts the delay at which time a warning sound repeats until the set time for the delay expires.
INTERVAL ON SOLID STATE TIMER:
Digital timing, solid state output
1 Amp current load handling
10 Amps single AC cycle surge handling
3 Operating voltages: 24, 120 and 230 VAC
±0.1% Repeat accuracy
Virtually unlimited time ranges
Factory-fixed or variable timing adjustment
O-ring sealed exposed controls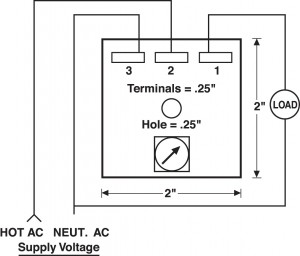 Timing Mode
Application of input voltage to the timer energizes the load and starts the time delay. At the end of the time delay, the load is de-energized. Removal and re-application of input voltage resets the timer.
 Click here to learn more about Airotronics Interval On timers. 
Click here for the TH3L datasheet. 
The divisions of Pelco Component Technologies
Across the US and around the world, OEMs, engineers and product designers choose components from Pelco Component Technologies to control electricity and make things happen at the right time. We call it Putting Power to Work.
Sign up for Airotronics Email
Call 855-227-3526
Send us an email
Pelco website