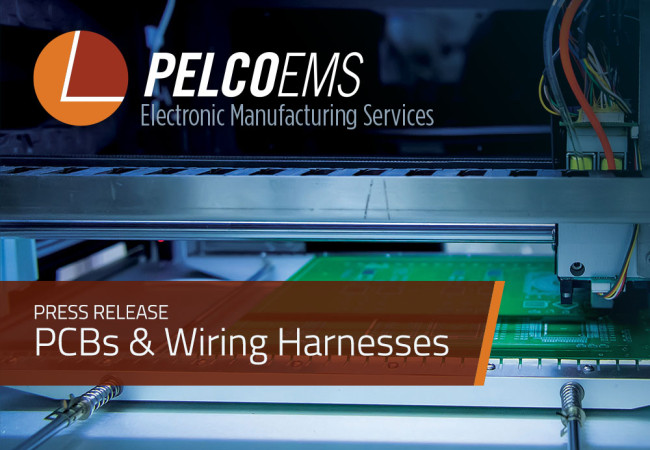 Press Release: PelcoEMS Overview
PELCOEMS CONTRACT MANUFACTURING
PCBs And Wiring Harnesses : Design Through Distribution
Choose PelcoEMS for Printed Circuit Boards, Wiring Harnesses and expertly coordinated Electronic Manufacturing Services.
PCB Manufacturing skilled services range from through-hole and hand assembly to fully automated pick-and-place machines in advanced SMT production lines. Hybrid boards and large or unusual shape boards are a specialty. We welcome quick-turn prototype orders, and small to high-volume production runs.
Cable and wire harness assembly and related services also include quick-turn prototypes and test runs, prior to full production orders.
Complete contract manufacturing services include testing, approvals, encapsulation, box builds and more.
The dedicated, experienced North American workforce in nearby Mexicali ensures dependable quality from planning through delivery. In addition to price advantage, customers appreciate significant additional business benefits thanks to proximity, updated free trade agreements, and protection of intellectual property. PelcoEMS offers easier communication, shorter travel time and more efficient collaboration from start to finish.
Circuit Boards and Wiring Assemblies for Heavy Equipment
PCB/SMT Update Advanced Capabilities
The divisions of Pelco Component Technologies
Across the US and around the world, OEMs, engineers and product designers choose components from Pelco Component Technologies to control electricity and make things happen at the right time. We call it Putting Power to Work.
PelcoEMS Electronic Manufacturing Services
2747 Route 20 East
Cazenovia, NY 13035
A division of Pelco Component Technologies
info@pelcocaz.com
855-227-3526
http://www.pelcoems.com
Sign up for PelcoPulse Email
Call 855-227-3526
Send us an email
Pelco Website