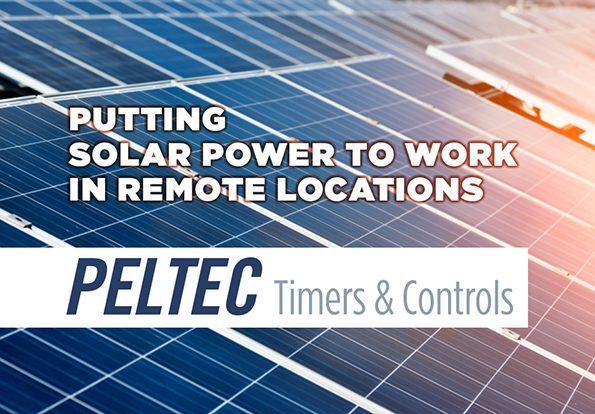 Recycle timer puts solar power to work in remote locations
An off-grid solar energy system with a reliable battery backup system can provide continual power in distant, impractical or unsafe areas. The right combination of technologies includes hardware, software, standard components, efficient modifications and site-specific, problem-solving engineering. Add a recycle timer, or repeat cycle timer, to control recurring functions at settable intervals.
Here's a recycle timer for DIN rail installation with 2 input terminals, 3 output terminals, 4 rotary switch pots for coarse/fine setting of ON time and OFF time.

Two timing modes available: On/Off or Off/On
Time range setting: from 0.1 second to 100 days
Input Voltage 12-240VDC / 12-240VAC (50/60Hz)
Visit Peltec website      Peltec Timers      Peltec102 pdf
Peltec102 Dual Time Adjust Repeat Cycle Timer is a great choice for remote solar-powered applications like these.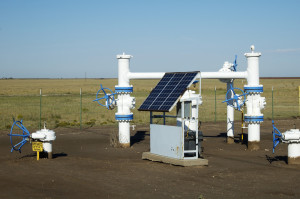 NATURAL GAS ODORANT INJECTION controlled by repeat cycle timer
Regulations require adding smelly stuff like methyl mercaptan for safety in drilling, processing and gas distribution. In odorant injection systems, solar-powered pumps controlled by repeat cycle or recycle timers deliver continuous dosing, to confirm presence of gas, or alert for leaks.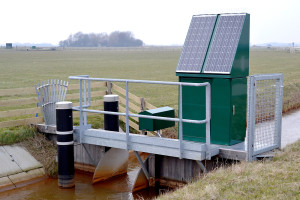 IRRIGATION SYSTEMS and NUTRIENT DISTRIBUTION controlled by repeat cycle timer
Recycle timers control open and close of solar-powered gates, as well as distribution cycles of fluid or pelletized additives. Applications include maintaining water levels, relocating resident fish populations, and adding foods or fertilizers.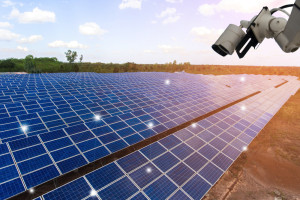 REMOTE SECURITY and MONITORING controlled by repeat cycle timer
Solar-powered systems use a recycle timer for round-the-clock control of cameras, environmental monitors and other devices capturing images, site status and relevant data.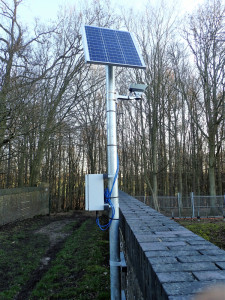 MICROPROCESSOR-BASED OPTION in cube case from Airotronics
Airotronics MC337 Solid State Recycle Timer
Single-hole surface mount 2.5" x 2.5" cube, microprocessor-based recycle timer, with binary dipswitch adjustment
The divisions of Pelco Component Technologies
Across the US and around the world, OEMs, engineers and product designers choose components from Pelco Component Technologies to control electricity and make things happen at the right time. We call it Putting Power to Work.
Sign up for PelcoPulse Email
Call 855-227-3526

Contact Pelco    Send us an email
Pelco Website   Pelco Blog