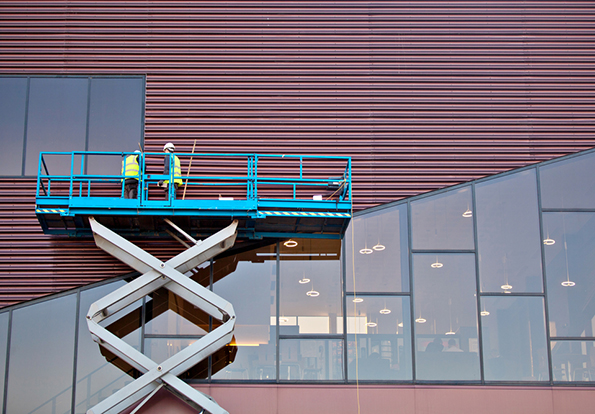 Scissor lift safety with Airotronics Current Sensor
Using a lift for building, cleaning or painting makes the job a breeze…unless there is a problem. To keep a mistake from becoming a disaster, manufacturers use Airotronics High Current Sensors to prevent unwanted or unexpected movement – like tipping and crushing! If the intended activity of the lift is somehow blocked, the HCS will detect increased amperage indicating a fault and shut 'er down.
This current sensor is completely self-powered, with solid state DC switching to interface with a Programmable Logic Control (PLC) or control relays. From job site to maintenance, if you're running scissor lifts, Airotronics HCS can save the day.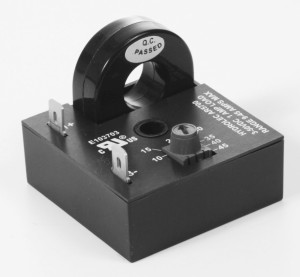 Airotronics HCS is a high-range current sensor with sense capabilities from 3 amps to 60 amps AC. Lower range may be achieved by additional passes of the monitored conductor through the sensor. In addition to 4 standard ranges, custom sensing range is available on request. HCS is completely self-powered and delivers solid state switching to interface with a PLC or control relays. The set point is either factory fixed or adjustable. This sensor accommodates load input voltages from 3V–230V, AC or DC, 1amp max.
Overcurrent Sense Mode

When the sensed current reaches the setpoint the output turns on.
When the current goes below setpoint the output turns off.
HCS Current Sensor
Toroidal sensing provides total isolation between sensed current and output circuit
Setpoint adjusted by on-board potentiometer or factory-fixed, up to 60 amps
Self powered, no external supply voltage needed
Compact 2" x 2" package with single screw mounting
Totally encapsulated for protection from harsh environments
Direct connection to PLC input
100%
Operational testing before shipping
Designed and manufactured in the U.S.A.
RoHS compliant
Airotronics current sensors include CS with relay output for over- or under-current sensing, HCS with solid state output for infinite switching capability, and Go/No Go sensor with wide input voltage from 18VAC to 260VAC. For more information on current sensors, including Peltec DIN Rail current sensors, contact Pelco or call 855 227 3526.
Starting up or shutting down, it's all part of Putting Power to Work with Pelco Component Technologies.