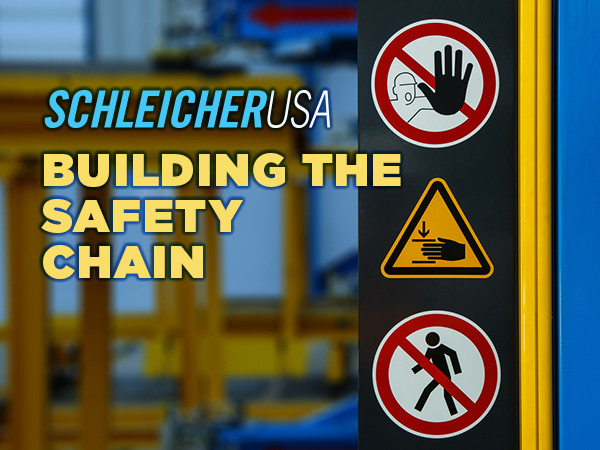 Safety Relays in Manufacturing, Transportation, Distribution and more
Assess and select safety relays from SchleicherUSA to protect personnel and facilities. Schleicher safety relays meet DIN ISO 13849 and DIN EN 61062 standards, and meet technical requirements for relay technology with positive driven contacts in accordance with EN 50205. But which safety relays are suitable for hazard sensors like light curtains or step-on mats? How to match emergency stop, solenoid interlock, two-hand control station and other safety switches with correct relay to prevent injuries? Find out here.

Even Safe Design doesn't eliminate all hazards, so technical safeguarding is needed. The goal of the Safety Chain is to prevent persons from coming into contact with hazards, or to reduce hazards to a safe state before a person can come into contact with them.
Typical Hazards include shearing, cutting, catching, crushing and other impact injuries, as well as electrocution, burns, and exposure to dangerous substances.
Risk Assessment sensors in industrial applications monitor machine limits such as Speed, Load and Temperature. Performance outside of proscribed settings or limits activates the Safety Chain.
The Safety Chain consists of Input>Logic>Output components, in other words, Safeguard > Safety Relay > Contactor, to cut power or safely power down in a response to a given activity, malfunction or change.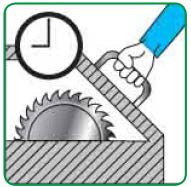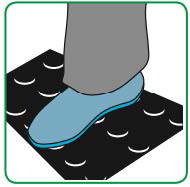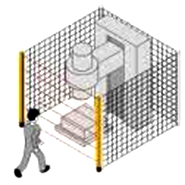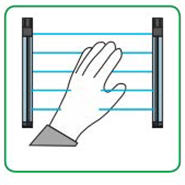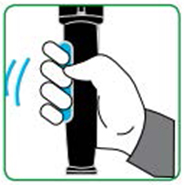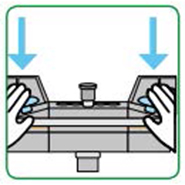 Safeguarding Components
Safety Sensors, Actuators or Switches are active or passive and include Emergency Stop Switch, Two-hand Control Station, Conditional enabling switch, Contact Fence or Gate, Light Curtain (senses break by hand or clothing), Step-on Safety Mat (detects entry to hazardous area), as well as Magnetic switch, Solenoid interlock and Holdup detection.
Signals from safeguarding components (sensors) are typically monitored by safety relays or safety PLCs (programmable logic control).
Various relay functions are required for various types of faults.
SchleicherUSA safety relays can be specified by the following characteristics
• Types of sensors monitored
• Safety function
• Safety category
• Stop category
• Quantity of safety contacts
• Start function
Download SafetyRelays reference chart

---
Safety Circuits


Sensor input Categories B, 1, 2: Single-channel actuation using 1 switching element.

Category 2 circuits detect faults by periodic testing at suitable intervals. The safety function can be lost between the periodic tests.
Sensor input Category 3: Two-channel actuation without cross monitoring, using 2 switching elements.

Category 3 circuits ensure the safety function, in the presence of a single fault, for example by employing two (redundant) channels. Loss of the safety function can occur in the case of an accumulation of faults.
Sensor input Category 4: Two-channel actuation with cross monitoring, using 2 switching elements.

Category 4 circuits ensure that the safety function is always available even in the case of one or more faults, usually by employing both input and output redundancy, together with a feedback loop for continuous monitoring of the outputs.
Plan your Safety Chain with SchleicherUSA Safety Relays and help from our experts.
Call 800-321-9539
Visit the SchleicherUSA website
See Safety Relays and choose datasheets for download
Contact us for assistance
Download the Schleicher Automation and Safety Soluctions product overview
A division of Pelco Component Technologies
Across the US and around the world, OEMs, engineers and product designers choose components from Pelco Component Technologies to control electricity and make things happen at the right time. We call it Putting Power to Work.
Sign up for PelcoPulse Email
Call 855-227-3526
Contact Pelco    Send us an email    Pelco Website   Pelco Blog