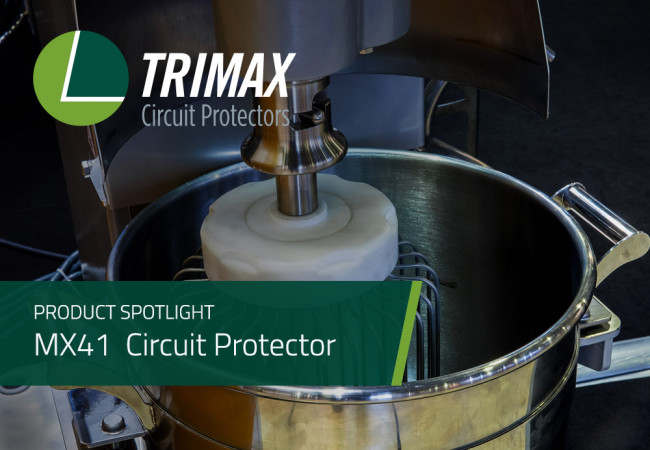 Product Spotlight: MX41 MANUAL RESET ROCKER SWITCH
MX41 Series in in Food Equipment
MX41 Series rocker switch circuit protectors are "snap-action", trip-free devices that combine reliable circuit protection, on/off power switching and optional indicator light into one compact design. The MX41 Series is about the size of a standard power switch and fits into most standard power switch cutouts.
Putting Power to Work with the TGPL:
The MX41 is a very unique part, not only is it circuit protection for your appliance it is also an on off switch.  Food processing equipment like mixers and blenders require UL protection and at the same time we provide a UL switch all in one. This eliminates the need for an auxiliary component keeping the cost of the end product down.
MANUAL RESET ROCKER SWITCH:
3-20 amp circuit protection
Agency Approvals UL/CUL, CSA, VDE
Fuse Holder Replacement
Manual reset circuit breaker
EXAMPLES OF MX41 SERIES APPLICATIONS INCLUDE:
Fitness Equipment
Food Processing
Motors
Multi-Outlet Power Strips
Office Equipment
Transformers
WoodStoves
…and many more.
 Click here to learn more about Trimax circuit breakers for appliances and power strips. 
Click here for the MX41 Series datasheet. 
The divisions of Pelco Component Technologies
Across the US and around the world, OEMs, engineers and product designers choose components from Pelco Component Technologies to control electricity and make things happen at the right time. We call it Putting Power to Work.
Sign up for PelcoPulse Email
Call 855-227-3526
Send us an email
Pelco website