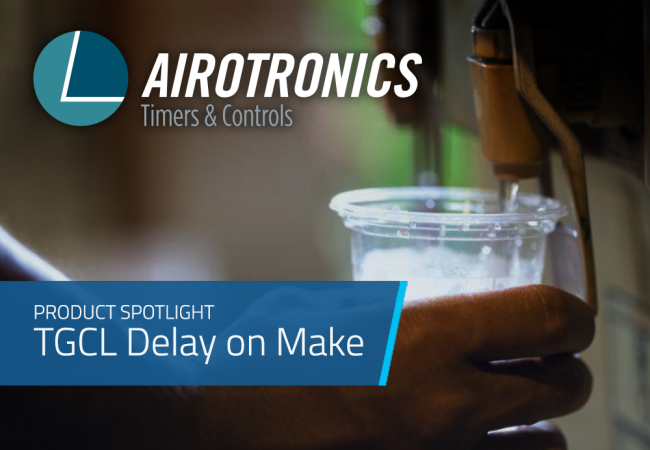 TGCL Delay on Make for water dispensers
Used in an electronic eye water dispenser units which avoids people from touching the unit to serve water. TGCL series Cube Relay Delayed Interval Dual Adjustable Off/On timers are a unique combination of solid-state timing circuitry with a relay output in a compact cube configuration.
ON DELAY, DELAY ON OPERATE, DELAY ON ENERGIZATION
High current-carrying capacity up to 10 amps
100% Load isolation
No leakage in N.O. position
No heat sinking required
Available in any time delay periods required
Digital CMOS timing
Transient protected
No minimum load required
The time delay for both the "Off" cycle and the "On" cycle can be individually adjusted.
These timers offer the many advantages of a relay output and provide the same functional performance as plug-in relay timers, but at a significant cost savings.
Click here to learn more about the Airotronics Delay on Make Timers
Click here for the TGCL datasheet
The divisions of Pelco Component Technologies
Across the US and around the world, OEMs, engineers and product designers choose components from Pelco Component Technologies to control electricity and make things happen at the right time. We call it Putting Power to Work.
Sign up for PelcoPulse Email
Call 855-227-3526
Send us an email
Pelco Website