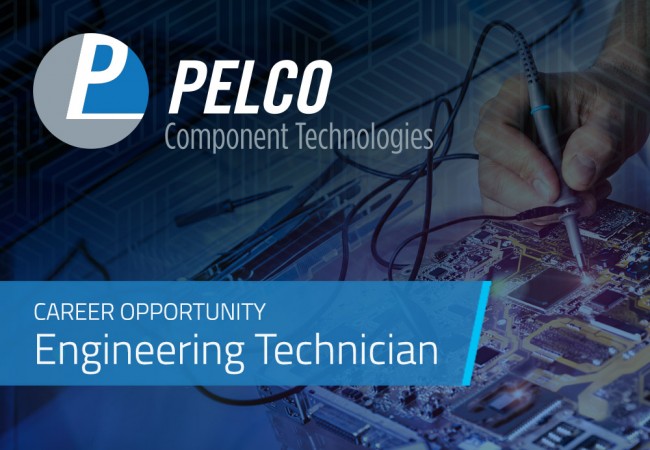 Join our Team – Engineering Technician
We have an immediate opening for a Engineering Technician to join our team. The Engineering Technician will report directly to the Director of Engineering.
Pelco Component Technologies is Putting Power To Work with versatile and reliable timers and controls in transportation and industry, agriculture and appliances, manufacturing and services across North America and around the world.
Email your resume to HR@pelcocaz.com.
JOB TITLE:  Engineering Technician
JOB DESCRIPTION:  Participate in product development and test activities.  Assist production with test and repair related functions. Build and maintain test equipment and prototype circuits.
RESPONSIBILITIES INCLUDE (but are not limited to):
Plan and coordinate project schedules, timelines, priorities, deliverables and follow up on actual performance against estimates.
Participate in developing test procedure and test equipment for new and existing products.
Build and test timer samples / circuit prototypes and generate pass / fail test reports.
Troubleshoot and re-work production timers that fail at 1st test and help determine the cause of failure.
Test timers returned by customers as defective and help determine the cause of failure.
Draft sketches to clarify details of design documentation, under engineers' direction.
KNOWLEDGE & SKILLS:
Good knowledge of electronic components and the ability to interpret schematics.
Hands-on experience with lab test equipment and troubleshooting electronic circuits.
Good soldering skills. Experience in troubleshooting SMT populated pc boards a plus.
Good computer skills and knowledge of Microsoft software (Word, Excel). Knowledge of CAD software a plus.
Willing to demonstrate flexibility in work hours, assignments and scope of work to meet the required objectives of the department.
CREDENTIALS /EXPERIENCE:
Associate degree in Electronics or equivalent work experience in a technical position related to manufacturing industrial controls
The divisions of Pelco Component Technologies
Across the US and around the world, OEMs, engineers and product designers choose components from Pelco Component Technologies to control electricity and make things happen at the right time. We call it Putting Power to Work.
Sign up for Pelco Email
Call 800-321-9539
Send us an email
Pelco website