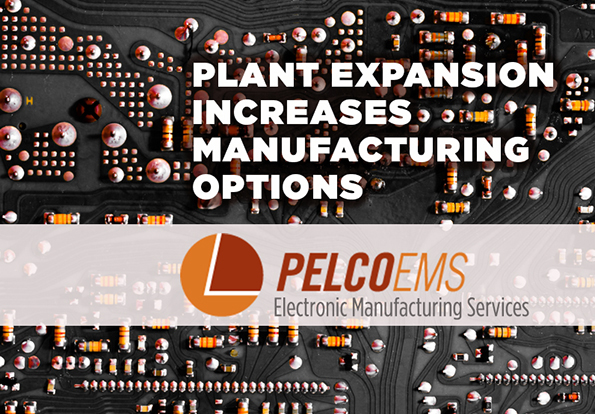 New electronic manufacturing services location doubles production space
Pelco Component Technologies announces a new location for contract manufacturing, SMT and PCB assemblies, and custom wire harness and cable assemblies. At over 10,000 square feet, the increased production space allows PelcoEMS to expand order capacity, increase quantities, and deliver a wider variety of high quality components, without increasing lead times. Additional circuit board capabilities include both larger runs and complex assemblies combining through-hole and surface-mount technologies.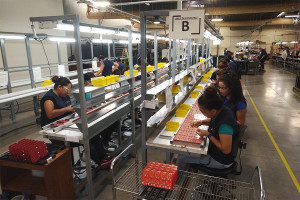 The move takes place eight years after Pelco developed the Pelmax partnership in Mexicali, Mexico, to produce subassemblies for its Airotronics Timers and Controls division, located in Cazenovia, NY. PelcoEMS was created in 2014, adding wire harness and cable assembly and additional contract manufacturing options. By relocating within the same secure industrial park, PelcoEMS is able to maintain its skilled, experienced staff of 80 employees.
The factory now includes three manual through-hole manufacturing lines and two fully automated SMT lines, with an additional fully automated SMT line planned for 2019. As well as complex mixed circuit boards, the new facility will produce more complicated wire harness and cable projects. Additional final assembly opportunities will include box builds, conformal coating and manual assembly.
---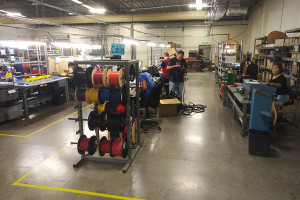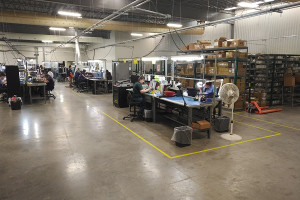 ---
With this commitment of additional space, equipment, flexibility and skills, Pelco continues its dedication to customer satisfaction. If you're already buying another Pelco brand, ask your rep about these additional options from PelcoEMS. If not, let's talk about what you're missing! Pelco Component Technologies encourages plant visits at Cazenovia and Mexicali. Schedule yours today.

PRINTED CIRCUIT BOARD ASSEMBLY
Fully Automated SMT production lines and
skilled Through Hole/Hand Assembly
Small orders through high volume production runs

CABLE and HARNESS ASSEMBLY
Simple or complex Cable and Wire Harness assembly
Quick turn prototypes
Large production runs

MECHANICAL and INTEGRATED ASSEMBLY
Electronic and Mechanical Assemblies and Sub-Assemblies
Box Builds and Final Assembly
Coatings and Encapsulation
Download RFQ      Download Product Overview         Request a Site Visit
Pelco Electronic Manufacturing Services
PelcoEMS is a division of Pelco Component Technologies, a trusted manufacturer and distributor of electrical and electronic components. Across the US and around the world, OEMs, engineers and product designers choose components from Pelco to control electricity and make things happen at the right time. We call it Putting Power to Work.
Sign up for PelcoPulse Email
Call 855 227 3526
Contact Pelco    Send us an email    Pelco Website   Pelco Blog