Wire harness and cable assembly to order from Pelmax
Pelmax wire harness and cable assembly capabilities include low volume and high volume production runs, with custom labeling and cable tie or multi-conductor jacketed assemblies. Our customers order electromechanical subassemblies, box build and panel assemblies, and fan, blower and motor assemblies.
---
OEMs and engineers in industrial controls, audio/video, HVAC and transportation depend on wire harnesses and cable assemblies from Pelmax Electronic Manufacturing Services.
Potting
Soldered Cable Assemblies
Spliced Cable Assemblies
Ribbon / Flat Cable
Power Cord
100% Testing
Glam golf carts, giant poultry barns. . .what could they have in common? From the course to the coop, sturdy, customized, reliable wiring harnesses get many jobs done.
With high-end audio and colorful "club" lighting augmenting chassis ranging from sleek to massive, bespoke golf carts and personal vehicles make a big statement. Underneath the bling, the wiring harness delivers the power that makes the flash happen.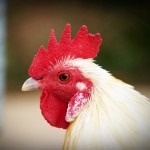 Across the country, sizable agricultural facilities control feeding, watering, air quality and other conditions with complex automation systems. Whether distributing grain or transporting eggs, installations are designed for both maximum efficiency and safe response to discrepancies. Wiring harnesses include break-point fault protection and reset switches to keep things moving.
New product? Contact us early for engineering and prototypes. Click for RFQ
Fleet customization? We deliver everything from simple circuit breaker assemblies to full-vehicle harnesses with multiple tributaries. Call 855 227 3526
Want to visit the plant? Ask about a plant tour focusing on design, testing and manufacturing capabilities for your project.
Subscribe to Pelco Email   A little component news, a couple times a month. Why not try it?
Pelmax Electronic Manufacturing Services is a division of Pelco Component Technologies, a trusted manufacturer and distributor of electrical and electronic components.
Across the US and around the world, OEMs, engineers and product designers choose components from Pelco to control electricity and make things happen at the right time. We call it Putting Power to Work.
Call 855 227 3526    Contact Pelco     Send email