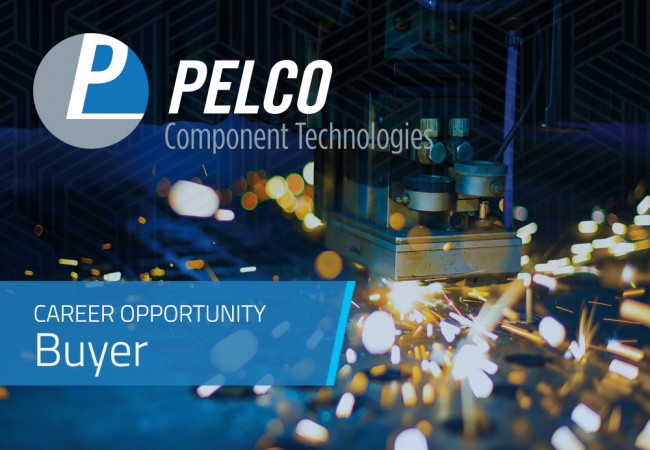 Pelco Component Technologies is Putting Power To Work with versatile and reliable timers and controls that are in transportation and industry, agriculture and appliances, manufacturing, and services across North America and around the world. Pelco is seeking a Buyer at their main facility in Cazenovia, NY.
As a Buyer at Pelco, you will manage supplier sources for specific commodities as well as review and manage material requirements by negotiating pricing and delivery while ensuring positive supplier relationships.
JOB RESPONSIBILITIES:
Place orders for assigned commodities
Enter purchase order information into the management information system
Negotiate purchase order prices, terms, and conditions to meet cost saving targets
Monitor inventory levels of assigned commodities to minimize inventory levels
Follow up on delivery commitments obtained from suppliers
Expedite material deliveries for production shortages or production schedule changes
Provide delivery status to production for open customer sales orders
Inform suppliers of schedule changes in a timely manner
Work with Engineering on alternate sources of supply for long lead time/obsolete components
ESSENTIAL KNOWLEDGE AND SKILLS
Must have the ability to set up simple worksheets for the analysis of information using Microsoft Office applications (specifically Microsoft Word & Excel)
Solid computer and analytical skills
Participate in cross-functional teams
Ability to solve problems independently and work under pressure
Exhibit good organizational skills
QUALIFICATIONS:
Associate's or higher with a combined 5+ years of relevant education, work experience and purchasing experience in an Electronics Manufacturing environment
Experience in the purchasing and sourcing of electronic components, printed circuit boards and MRO using MRP system
Experience or knowledge of Kanban, Auto-replenishment, and JIT material management
Experience or knowledge of ISO 9001
BENEFITS AT PELCO:
Competitive wages and benefits
Medical, Dental, Vision, 401K with Contribution Matching, Tuition Reimbursement, Life Insurance (Paid by employer at 2X Salary), and Profit Sharing Bonus
12 Paid Holidays per Year, Vacation Time, Sick Time, and Personal Time
Team environment to work in
Opportunity for advancement
Pay Range: $45,000 to $65,000
Location: Cazenovia, NY
Hours: Monday – Thursday: 8:00AM to 4:30PM; Friday: 8:00AM to 4:00PM
Travel: Willing to travel as necessary
Inquire at Pelco's Cazenovia facility at 2747 Rt. 20East, Cazenovia, NY, or you may email your resume at HR@pelcocaz.com.