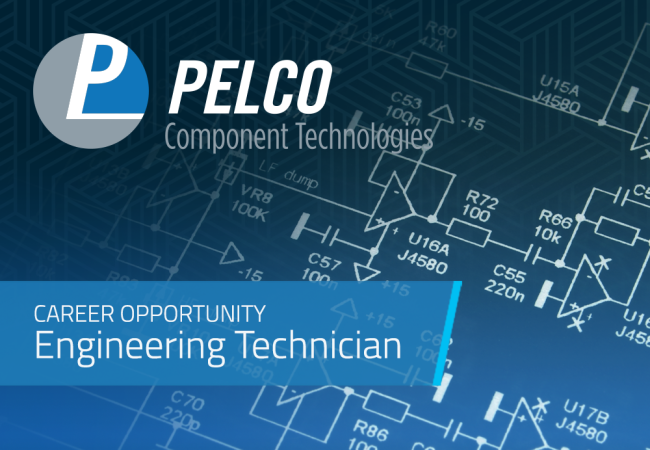 Join Our Team: Engineering Technician
Pelco Component Technologies is Putting Power To Work with versatile and reliable timers and controls in transportation and industry, agriculture and appliances, manufacturing and services across North America and around the world.
We have an immediate opening for a Electronics Engineering Technician to join our team.  The Electronics Engineering Technician will report directly to the Director of Engineering.
Email your resume to HR@pelcocaz.com.
JOB DESCRIPTION: 
Provide Engineering and Manufacturing support.
RESPONSIBILITIES:
Troubleshoot timer circuits to component level.
Build, maintain and calibrate test equipment for production.
Test circuit prototypes / timer samples and generate pass / fail test reports.
Troubleshoot and re-work timers failing production test.
Test timers returned by customers as defective and help Quality Dept. generate findings reports.
KNOWLEDGE & SKILLS:
Has good knowledge of electronic components and the ability to interpret schematics.
Hands-on experience with lab test equipment and troubleshooting electronic circuits.
Good soldering skills. Experience in troubleshooting SMT populated pc boards a plus.
Experience using a variety of hand and machine shop tools and equipment.
Knowledge of Microsoft software (Word, Excel). Knowledge of CAD software a plus.
Willing to demonstrate flexibility in work hours, assignments and scope of work to meet the required objectives of the department.
CREDENTIALS /EXPERIENCE:
Minimum Associates in Electrical/Electronic Engineering, but Bachelors preferred; or 5 years equivalent related in a similar manufacturing environment.