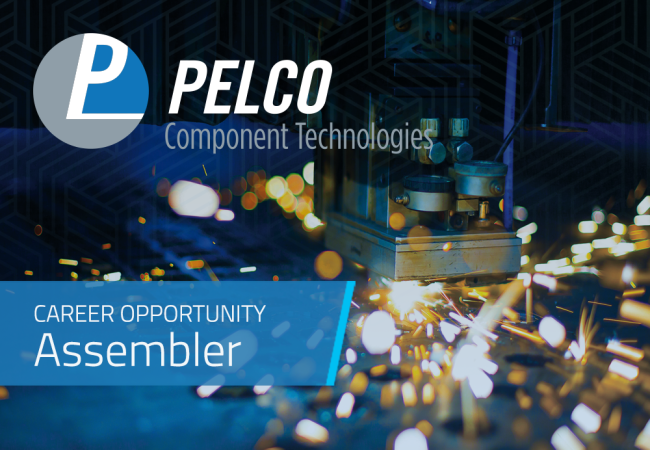 Join Our Team: Assemblers
Pelco Component Technologies is Putting Power To Work with versatile and reliable timers and controls in transportation and industry, agriculture and appliances, manufacturing, and services across North America and around the world.
We have immediate summer and full-time day shift openings for assemblers to join our team.
JOB RESPONSIBILITIES:
The candidate will perform repetitive assembly tasks utilizing common tools, jigs, and fixtures using instructions consisting of verbal instructions, assembly diagrams, and process sheets.
Maintain a clean, safe, and orderly work environment.
Perform all other related duties as assigned.
REQUIRED QUALIFICATIONS:
Ability to populate circuit boards using diagrams and small assembly tools.
Flexibility to perform different manufacturing operations.
Basic computer knowledge.
Must be 18 years old.
Ability to work efficiently, both independently and in a team-based environment.
Applications are available at Pelco's Cazenovia facility at 2747 Rt. 20East, Cazenovia, NY, or you may email your resume at HR@pelcocaz.com.